NEW: Binance Smart Chain and Testnet Support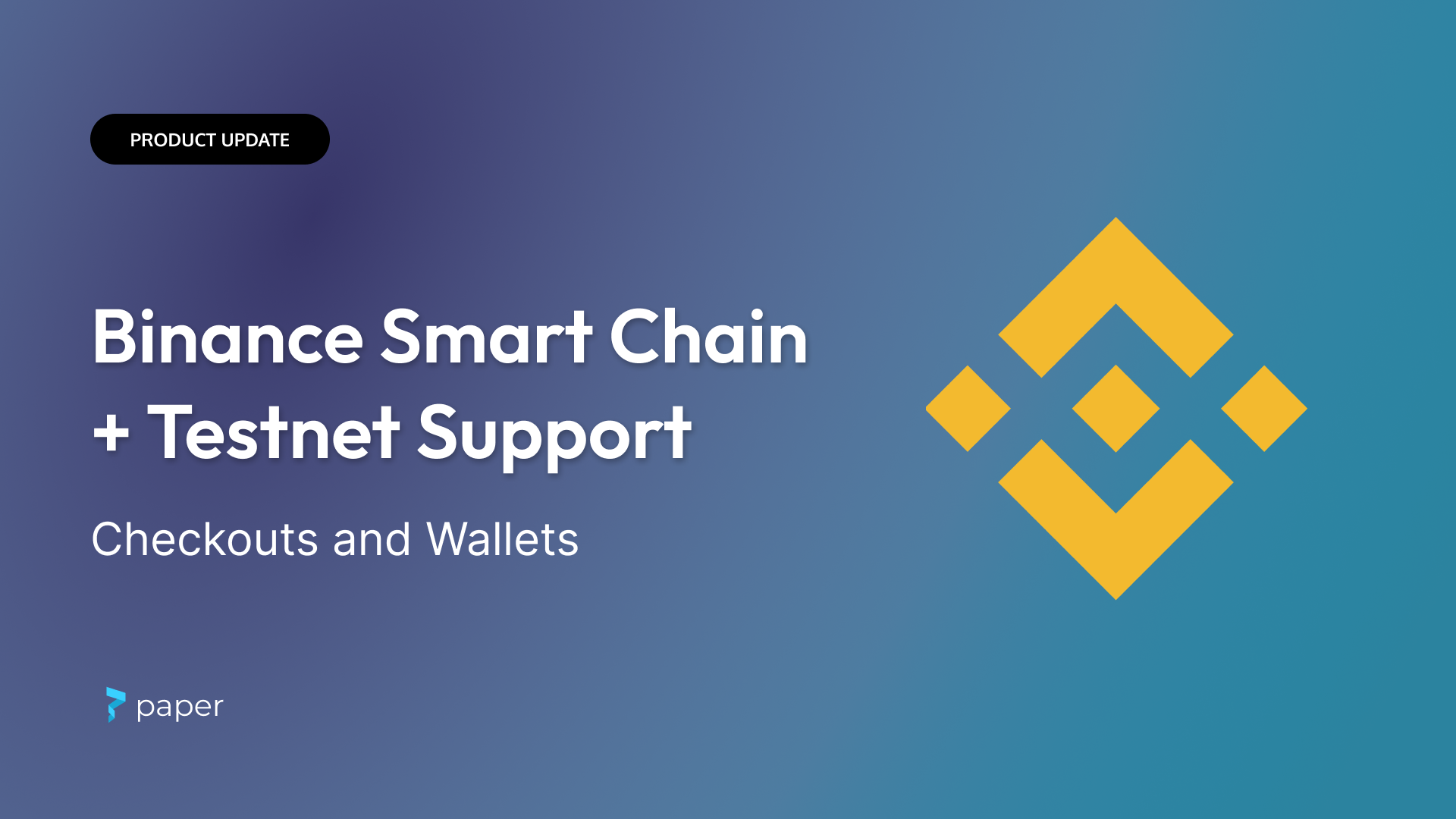 We're delighted to announce that Binance Smart Chain (BSC) and its testnet are now integrated into our Checkouts and Wallets products.
Understanding Binance: What's Binance Smart Chain?
Binance Smart Chain is a blockchain platform developed by Binance. It runs in parallel with Binance Chain and offers smart contract functionality and compatibility with Ethereum Virtual Machine (EVM). BSC's testnet allows developers to experiment and test their DApps before deployment.
Why Binance Smart Chain?
In keeping with the fast-paced evolution of blockchain technology, we're continually looking for ways to better serve developers and users. Integrating BSC aligns with this goal, providing a high-speed, low-cost network, and ensuring you receive top-tier service.
Embracing Evolution: Benefits of Binance Smart Chain
Here's what our Binance Smart Chain integration brings to the table:
Scalability: BSC's high performance allows for quick and efficient transactions.
Cost efficiency: Enjoy lower transaction fees, making it more accessible to users.
Compatibility: BSC is compatible with EVM, allowing seamless transitions for developers.
Building with Binance Smart Chain
We're integrating Binance Smart Chain and its testnet into our Checkouts, ensuring a faster, more cost-effective, and user-friendly experience. As we continue to innovate in the blockchain space, your feedback is crucial. Happy building!