Announcing our Embedded Wallet Service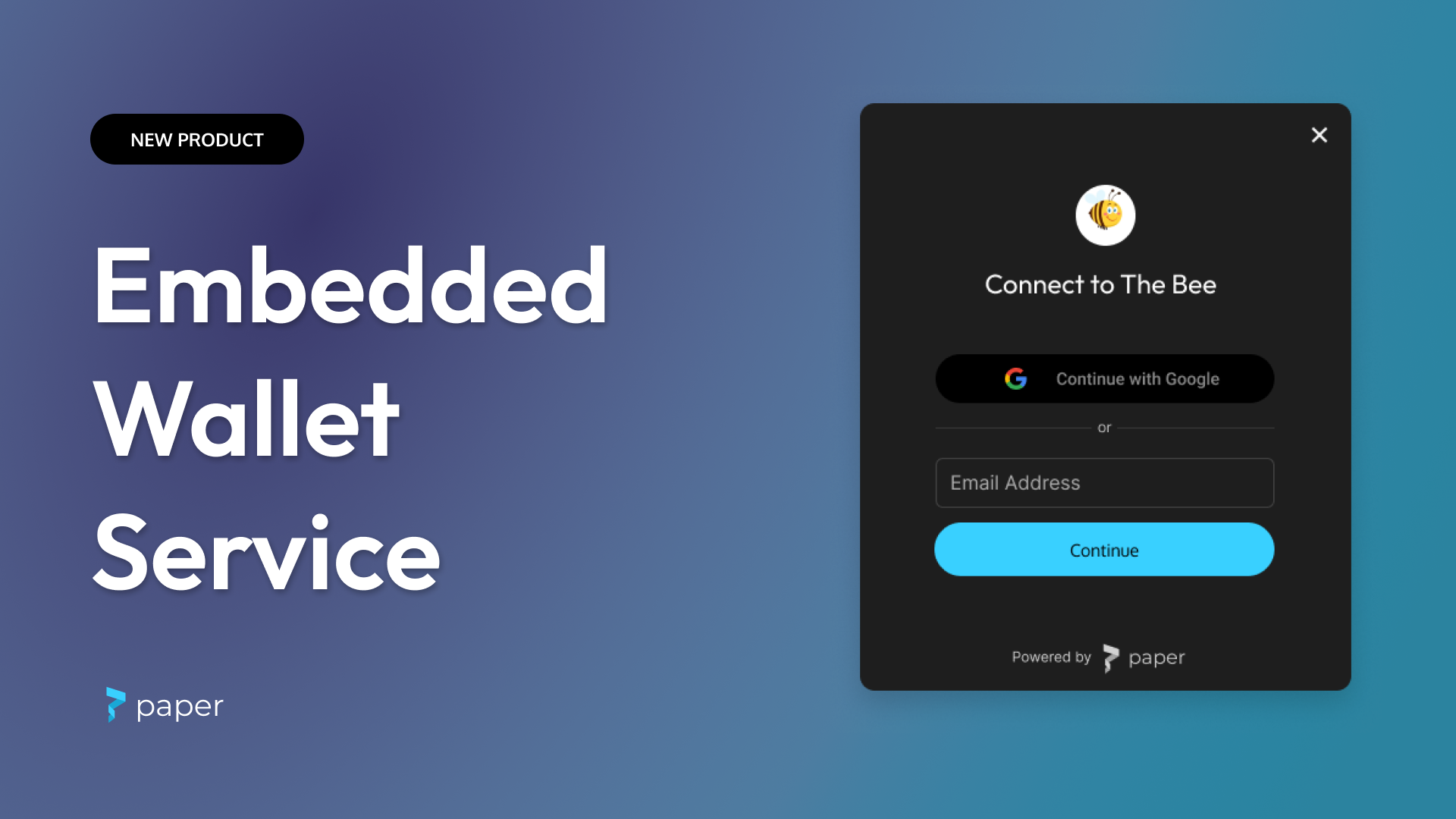 Anyone with an email can now use your web3 app, game, or marketplace
Today we're excited to announce that its now possible for anyone with an email to use buy and use NFTs directly in your app.
With our new Embedded Wallet Service, buying an NFT is now as simple as buying anything online. Your users can create wallets with their emails and buy NFTs with their credit cards.
No wallet? No crypto? No problem.
How does our Embedded Wallet Service work?
Embed web3 wallets natively in your app.
No seed phrases. Users can create secure wallets with email or social sign-on.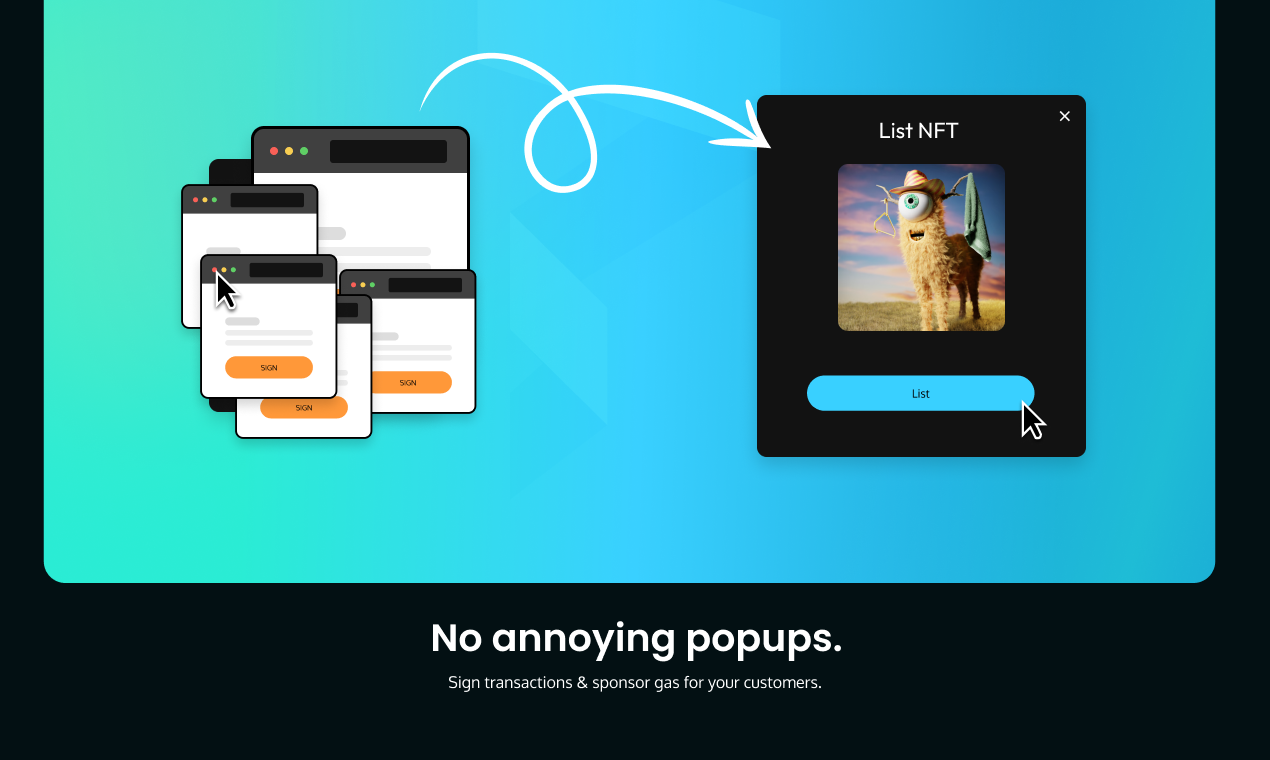 No annoying pop-ups. You can sign messages, authorize transactions, and pay for gas so your users never have to see a pop-up again.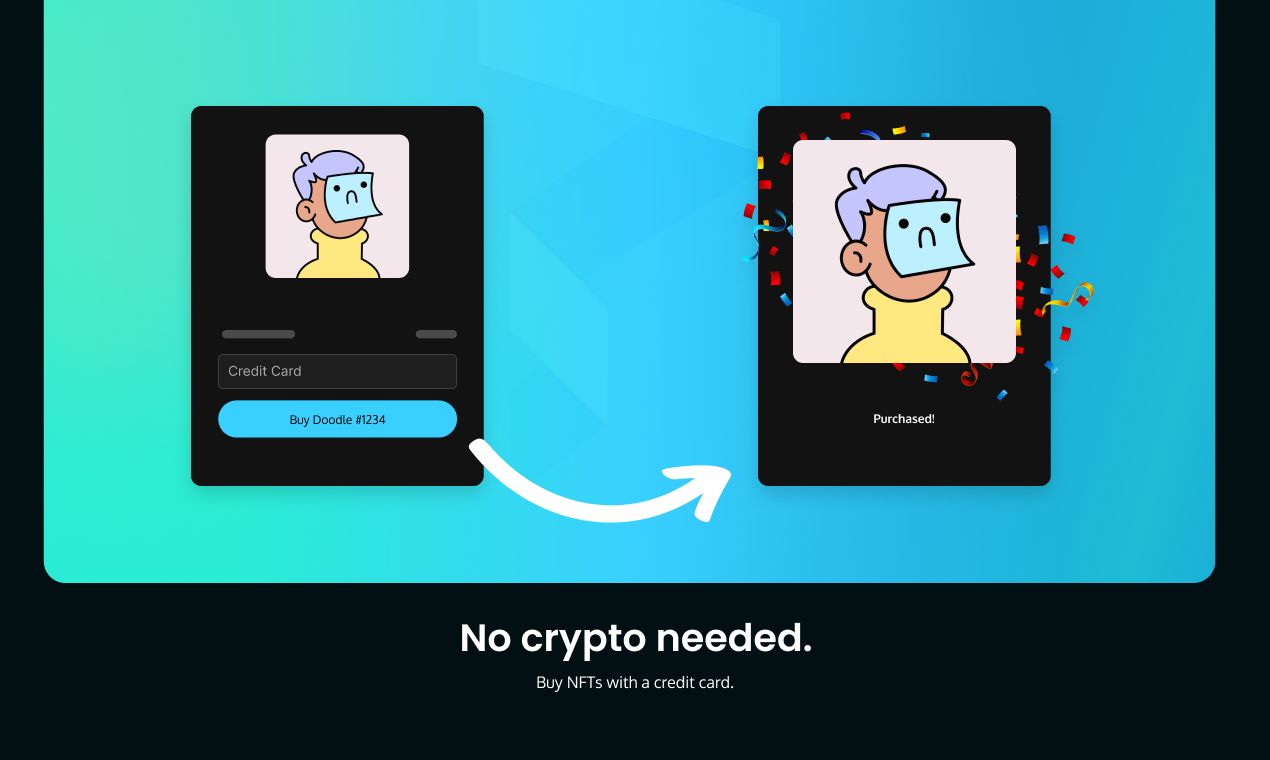 No crypto needed.  Users can buy NFTs with credit card, Apple Pay, or Google Pay.
Built with your peace of mind, in mind.
Secure. Wallets with no single point of failure. Even if you get hacked or we get hacked your users private keys will never be compromised.
Charge back protection. 100% chargeback protection against stolen credit cards.
Fraud-detection. Risk-adjusted KYC so that 96% of your customers don't have to go through verification.
You can get started with our Embedded Wallet Service here.
Built for developers
Ready to get started? Click here.