Buy NFTs with a Credit Card: The Ultimate Guide for NFT Newbies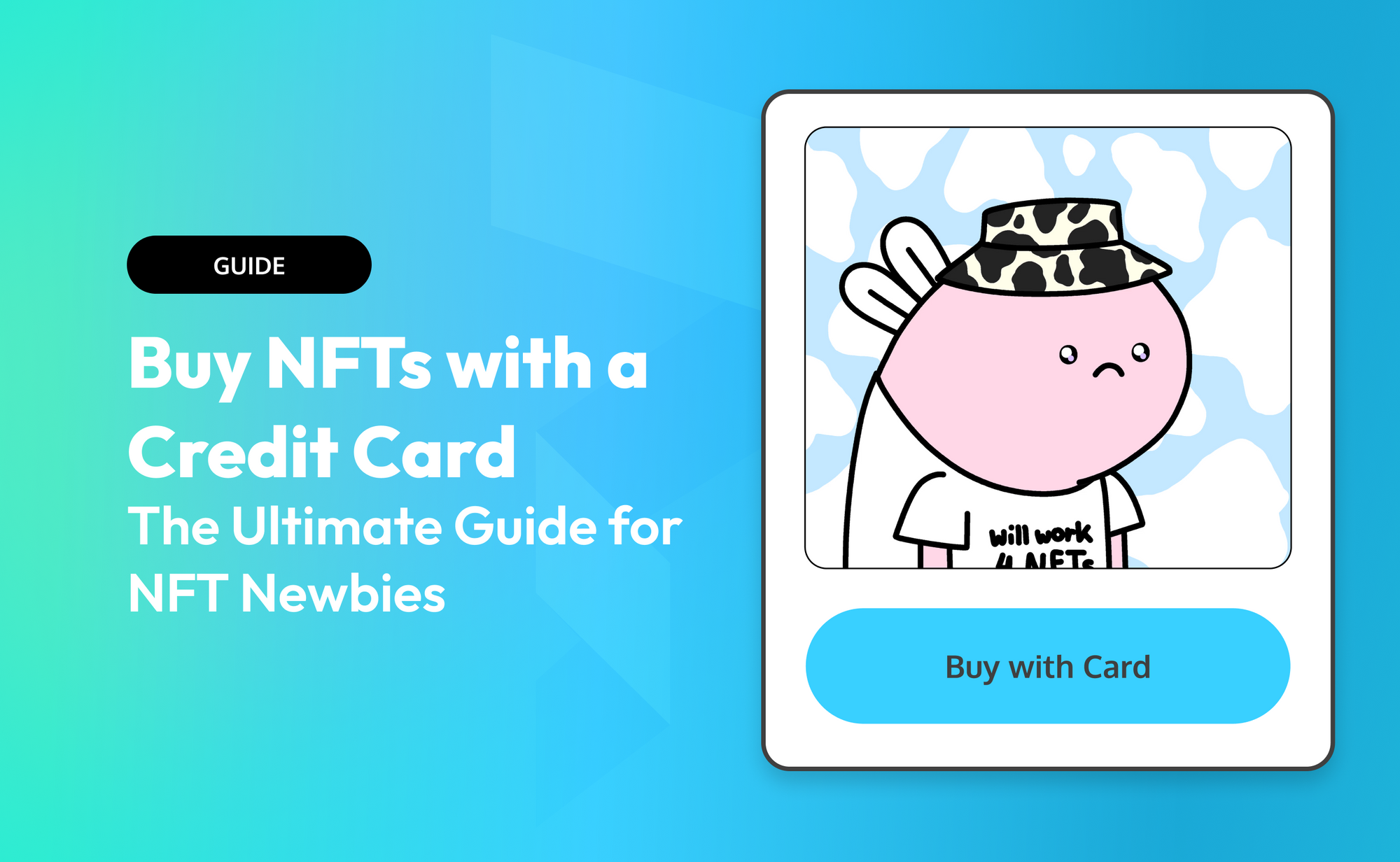 Wanna buy an NFT, but don't hold any crypto? No worries! You can still get your hands on some sweet, sweet digital assets by buying NFTs with a credit card.
In this guide, we'll show you the ropes of buying NFTs with a credit card, from the perks to the places to shop, to the pitfalls to avoid. Let's dive in!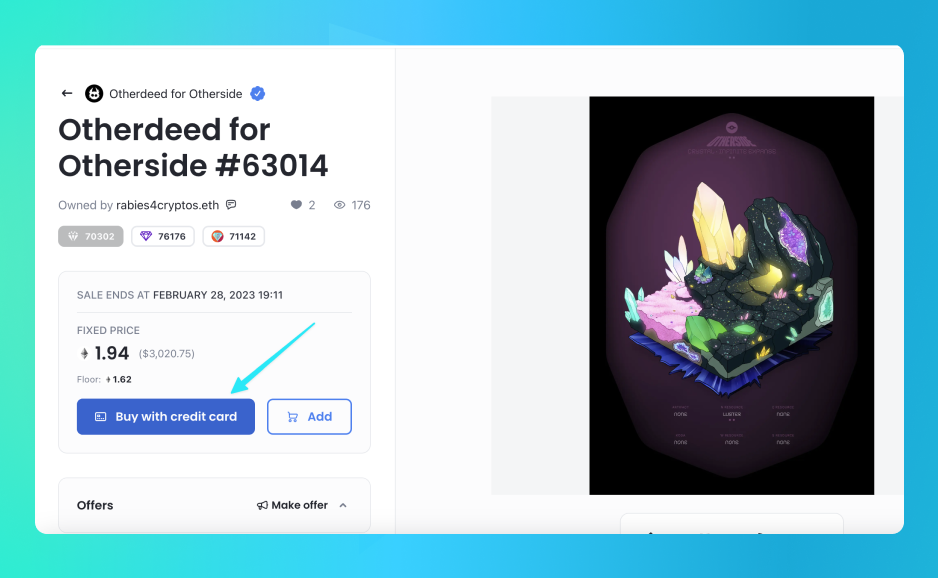 Why Buy NFTs with a Credit Card?
There are plenty of reasons to choose a credit card over crypto when buying NFTs. For starters, it's a breeze! No digital wallets, no private keys, no fuss. Credit card purchases are quick and easy, making it the perfect choice for NFT newbies.
Not to mention, credit cards offer added security. If there's a problem with your purchase, you can dispute the charge with your credit card issuer. No such luck with crypto transactions!
Where to Buy NFTs with a Credit Card
First things first, you need to find a marketplace that accepts credit card payments. Not all NFT marketplaces do, but don't worry – there are still plenty of options. Here are a few of our favorites:
X2Y2: The third largest NFT marketplace in the world. You can buy Checks, Otherdeed by Otherside, and RugRadio NFTs.
Fractal: If you're in the market for gaming NFTs, Fractal is the place to be. They accept both credit cards and crypto.
OpenSea: The largest NFT marketplace on the web, and they take credit cards!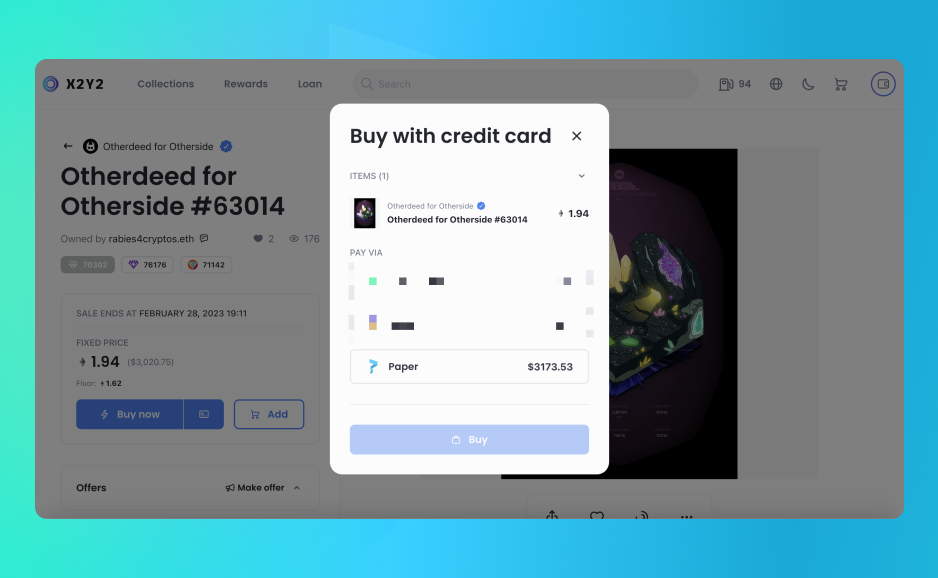 Remember to do your due diligence before making a purchase.
Research the marketplace to make sure it's reputable, read the terms and conditions, and watch out for any fees associated with credit card payments.
What to Watch Out for When Buying NFTs with a Credit Card
Now that you know the ins and outs of buying NFTs with a credit card, there are a few things to keep in mind.
Watch out for those sneaky transaction fees (also known as gas fees)! They can add up quickly
Keep an eye on your credit card limit. NFTs can be pricey, so make sure your limit is high enough to cover the cost of your purchases. If your limit is low, consider other payment options, like a debit card or cryptocurrency. You don't want to risk having your transaction declined!
Remember that NFT purchases will show up on your credit card statement. It can impact your credit utilization ratio, which can affect your credit score, so be mindful of this and plan accordingly.
How to add NFT credit card payments to your marketplace
If you want to add credit or debit card, Google Pay, or even Apple Pay as an option for your users, look no further than Paper.
At Paper we make it simple to set up. (X2Y2 integrated us within 48 hours). Plus, we offer 100% chargeback protection.
Both X2Y2 and Fractal NFT checkouts are powered by Paper. You can get started with Paper here.
The bottom line
Buying NFTs with a credit card is a great option for those who want to use digital assets without the hassle of creating a wallet, buying cryptocurrencies, or needing to remember passphrases.
Just remember to research the marketplace, watch out for fees, and keep an eye on your credit score. Happy NFT shopping!