EVEN is using Paper to help music artists tap into their communities
EVEN's platform to revolutionize how music artists monetize will be using Paper to make NFTs more accessible to artists and fans.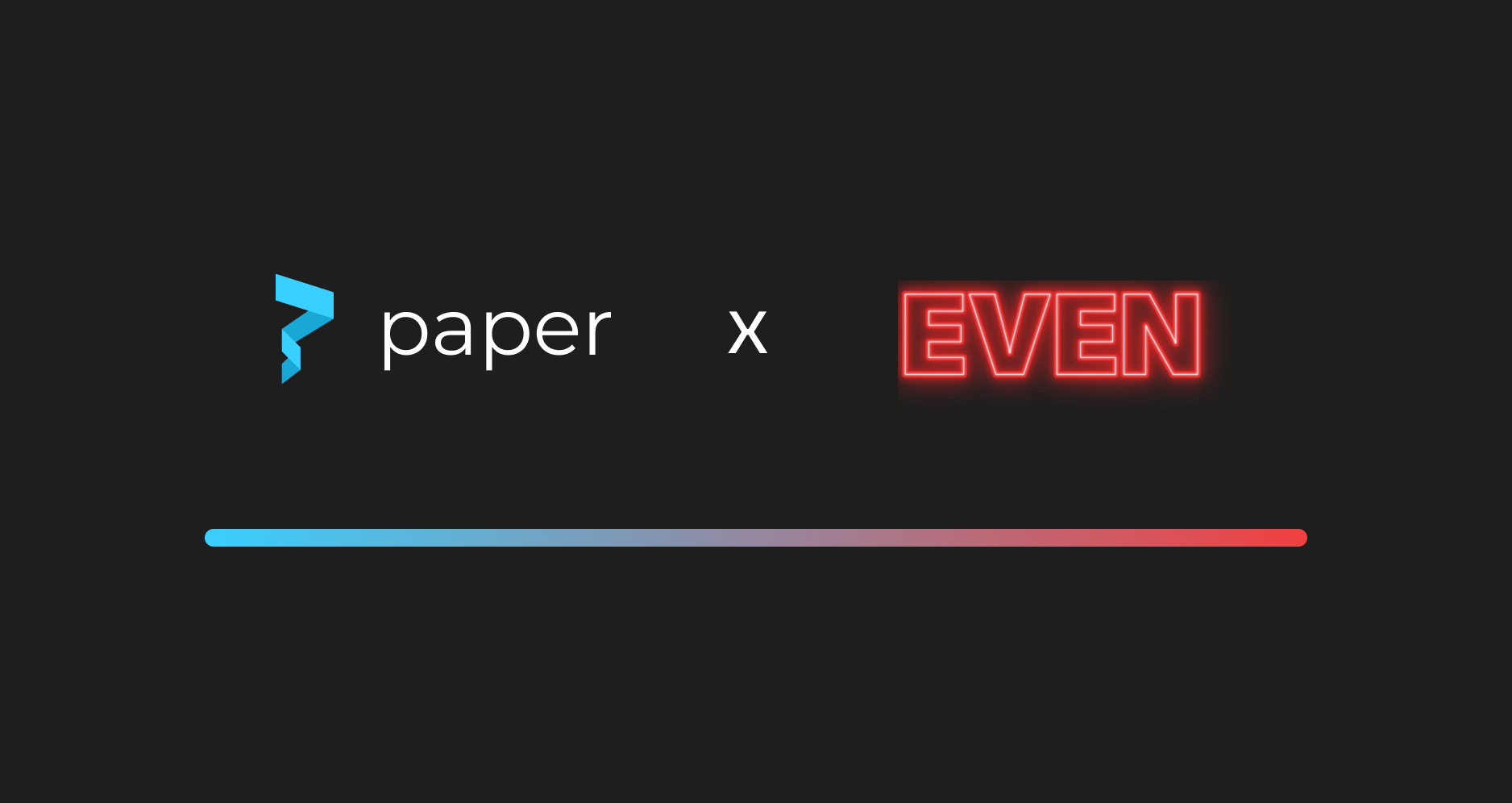 Over the past year, NFTs have provided artists with another avenue of reach and revenue. Music artists are no exception and LA-based company, EVEN, is helping artists tap into the potential of NFTs.
How can NFTs help music artists?
This is the question Mag Rodriguez, Founder & CEO of EVEN, is answering by helping artists monetize their music like never before. EVEN's platform enables artists to create 'Albums' on the blockchain as NFTs that are equipped with benefits (aka 'Access') that not only reward early supporters but also allow artists to pay themselves and their team instantly. On the artist's end, they are able to set the price and quantity of their Albums and equip them with the Access they want to provide to their fans. Access on EVEN can look like being the first to listen to new music, meet and greet passes, private group chats, merch, and exclusive IRL and virtual events.
The use of NFTs in this context allows emerging artists to leverage the power of their early supporters to keep doing what they love in a way that is more financially sustainable compared to streaming alone.
For an artist to generate $5K in revenue using streaming platforms like Spotify, over 1 million streams or 230K listeners is needed
Aside from revenue, EVEN is helping music artists use NFTs as a way to directly connect with their fans. The rewards or 'Access' that come with each Album NFT can help deepen the artists' engagement with early supporters and better understand who their audience of listeners are.
Leveraging the power of NFTs without the technical hassle
EVEN's UI makes it easy for artists to set up a pre-order access drop without having to understand the technical nuances of NFTs. Similarly, removing the complexities of crypto and crypto wallets from fans when it comes to purchasing NFTs was equally as important for EVEN. This is where EVEN turned to Paper to provide a buying experience that removes any friction fans might face.
Paper offers on-ramping infrastructure that helps companies and creators provide checkout experiences that are as simple and familiar as what you might see on a regular e-commerce site. As it currently stands, the majority of individuals do not own a crypto wallet or have ever acquired crypto– solutions like Paper exist to help overcome these barriers. Through the use of Paper in EVEN's platform, artists' fans can purchase NFTs using their credit card, Apple Pay, or Google Pay– no crypto needed. If a buyer does not have an existing crypto wallet, they can create one directly in the checkout flow using only their email.
"At EVEN, a user-friendly platform was our main goal since day one. Paper's seamless checkout process has opened the door for the next generation of Web3 users to support their favorite creators."

- Mag Rodriguez, Founder & CEO of EVEN
At Paper, we are excited to support EVEN's journey towards helping music creators make a living off of their music. Helping brands and individuals unlock the potential of NFTs by removing barriers to entry is how we see the future of web3 evolving in a direction where all can benefit.
EVEN's first NFT drop goes live on September 29th with music artist, LaRussell. To learn more visit https://even.biz/ and to use Paper for your brand, project, launchpad, or marketplace, visit our website, read our developer docs, follow us on Twitter, or join our Discord community!