Exchange Art is using Paper to make Solana NFTs more accessible
Leading fine arts marketplace, Exchange Art will now be accepting credit card payments powered by Paper in an effort to onboard more individuals into the Solana ecosystem.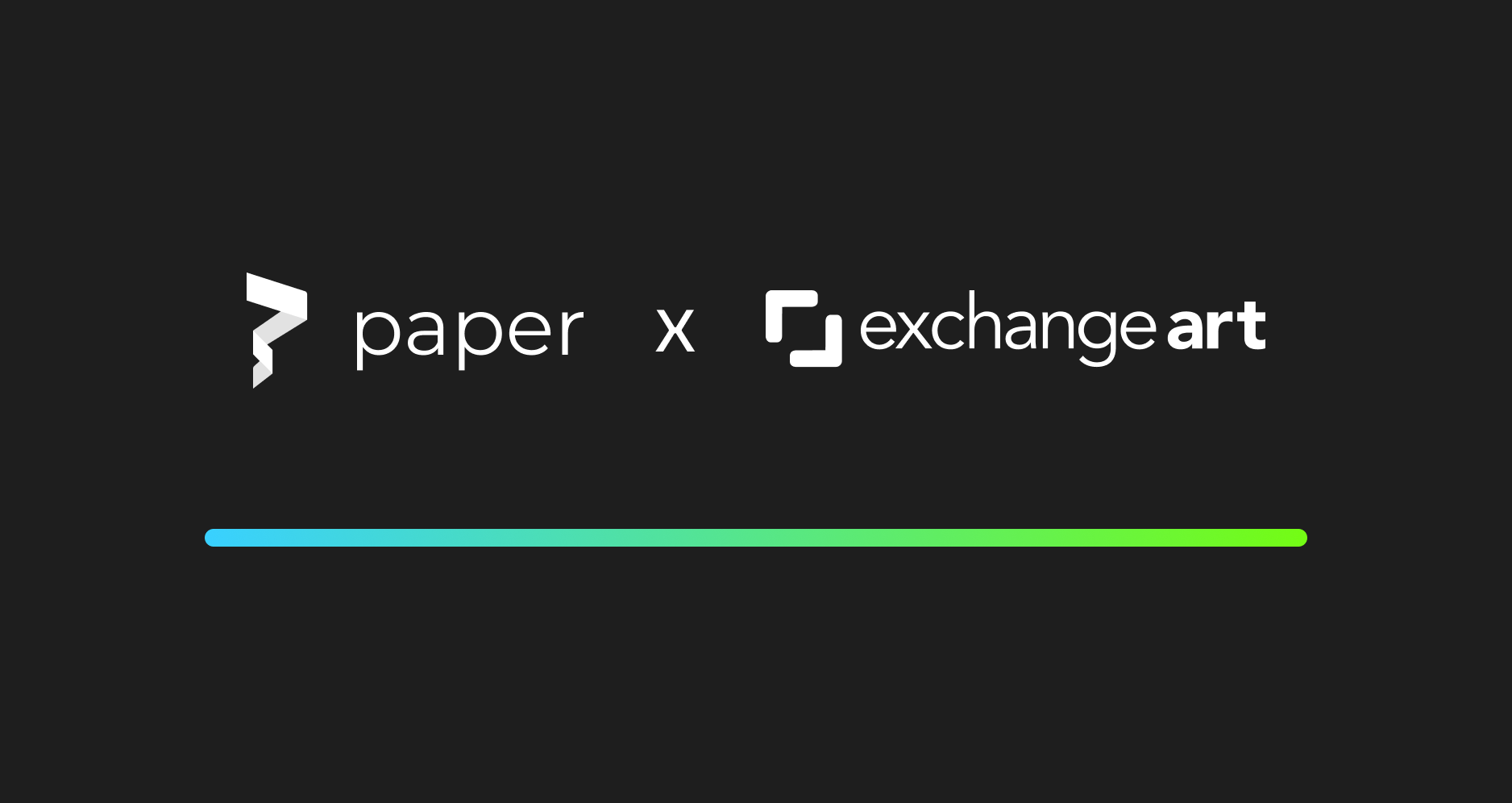 What happens when fine art meets web3? Meet Exchange Art, the leading fine art marketplace on Solana that aims to power the creator economy in the digital world. At Paper we're excited that Exchange Art has chosen to use our checkout solution to allow collectors and curators to purchase NFTs using credit card!
Unlocking opportunities for artists and collectors
Exchange Art supports the best artists and businesses as they enter into web3, opening doors for greater ownership and community. They give power to artists through their NFT marketplace and Auction House, allowing artists to sell or auction their artwork in new ways. With the use of Paper, Exchange Art is making it even easier for artists on the platform to expand their reach through providing more accessible ways to purchase NFTs.
"We chose to add credit card capabilities because it offers a quicker and easier way to acquire and sell NFTs; credit card payments for Digital Art are the next significant step for Exchange Art businesses, creators and collectors.

Increasing the potential to boost mainstream adoption and experiment with novel use cases for NFTs and Digital Art. Exciting times!"

- Alex Fleseriu, CEO of Exchange Art
Now, collectors can seamlessly purchase NFTs on Exchange Art using credit card through a few simple clicks.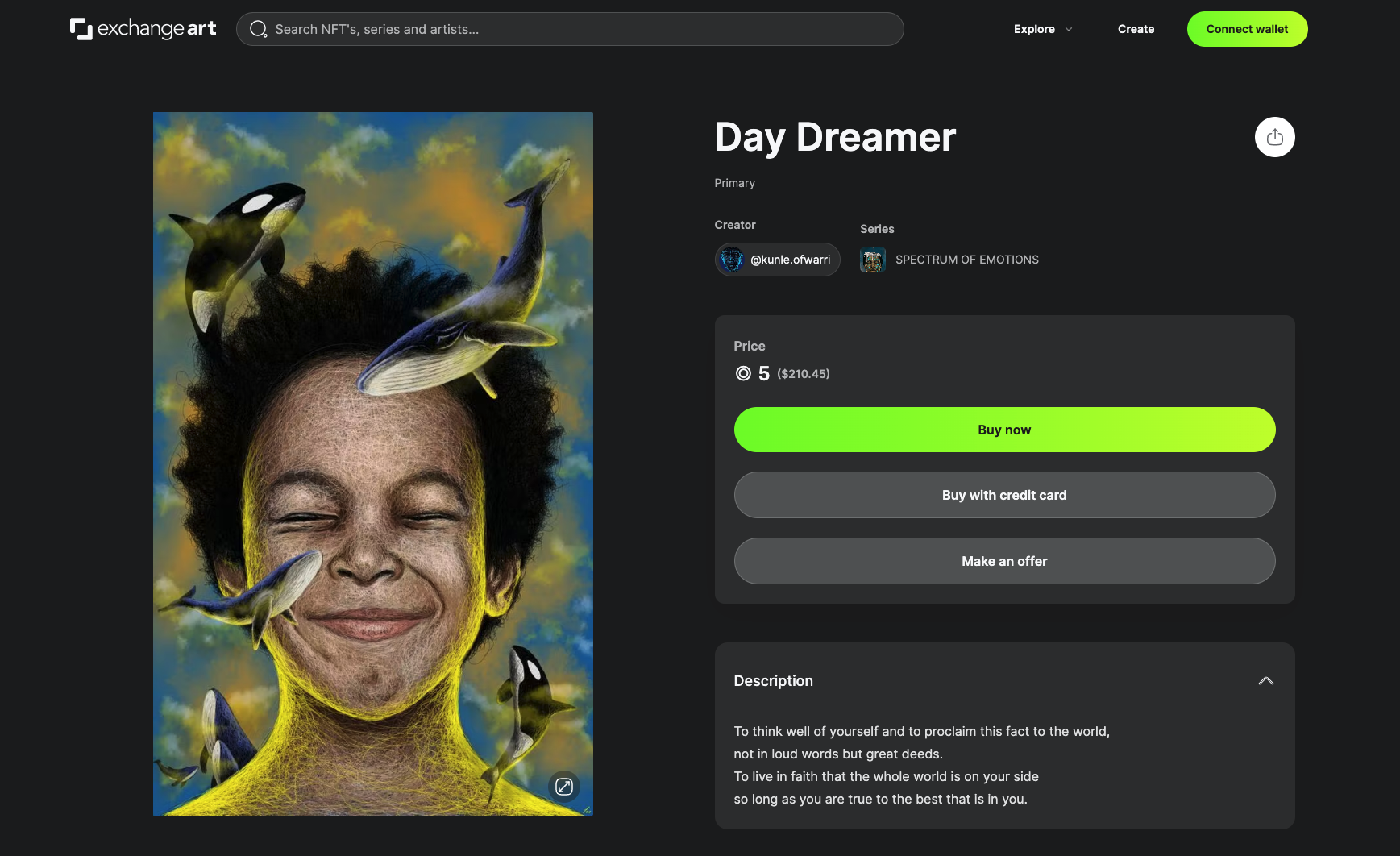 Thousands of NFTs within the marketplace are now even accessible to those who do not currently own a crypto wallet. This is made possible through Paper's NFT-first, non-custodial wallet. Individuals are able to create a Paper Wallet directly within the checkout flow by simply entering an email.
The Paper team is thrilled to be partnering with Exchange Art on this endeavour and we are excited to continue to support them as they roll out credit card payments to other buying options on the platform.