Get an overview of your users in seconds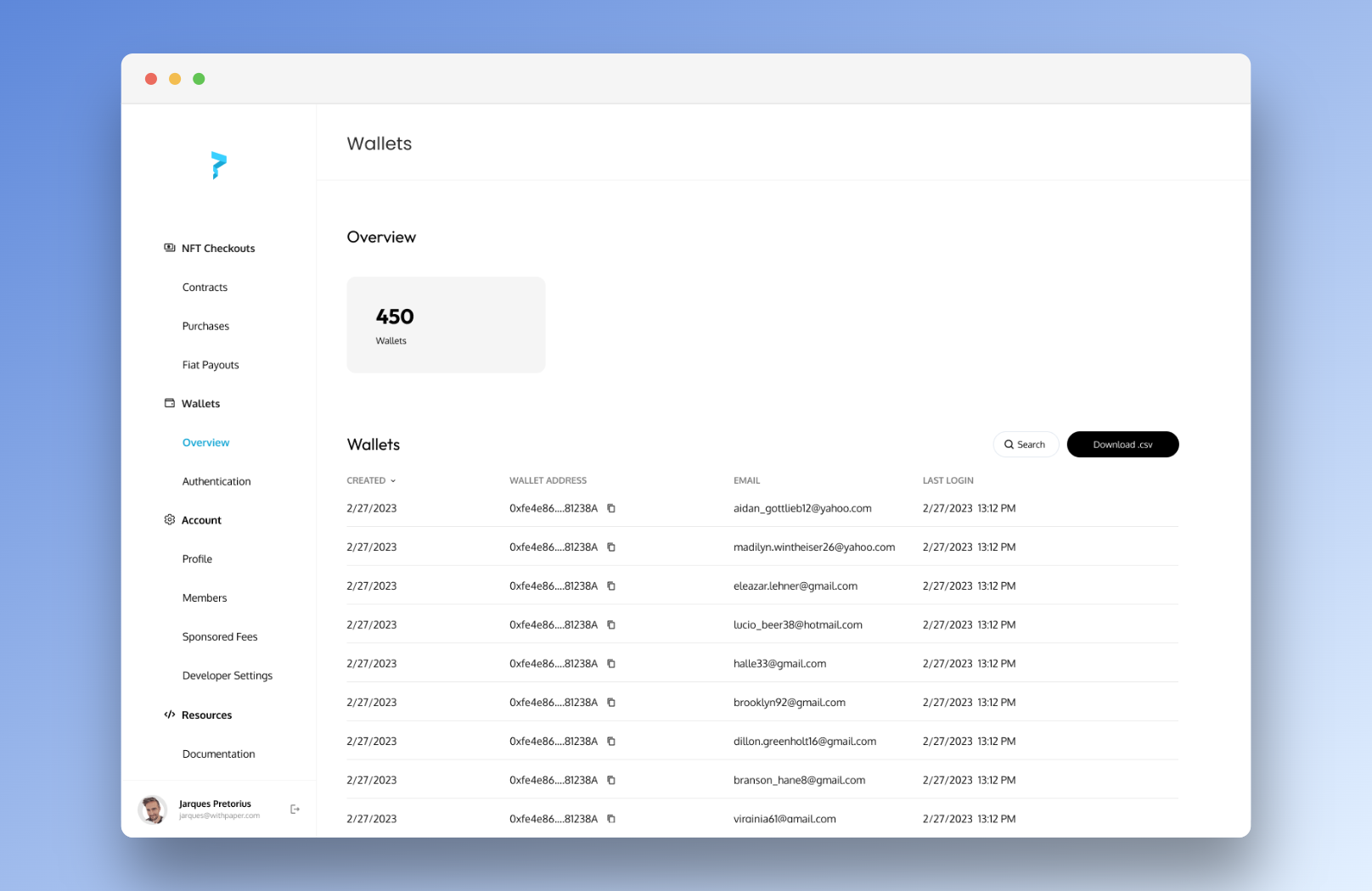 This week, we're highlighting our upgraded Embedded Wallet Service: Easily spin up crypto wallets for your users linked to their emails.
Our dashboard now features an Overview section:
Overview of all user wallets
Filter customers by email, wallet address, and last login
Export details via CSV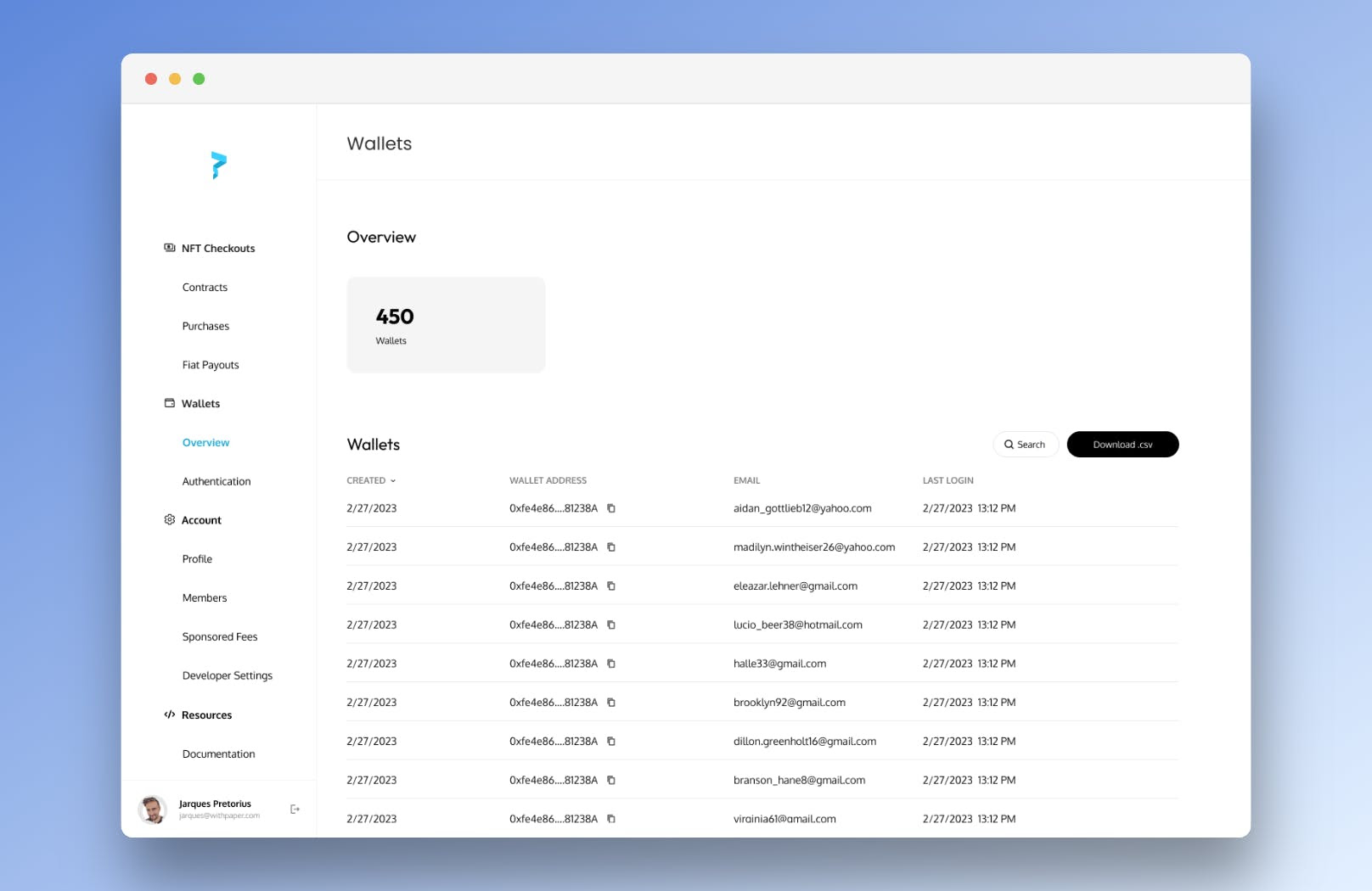 This allows you to see waves in activity, segment your users, and easily find customers from particular organizations.
Bonus: Check out our tutorial on Airdropping NFTs to users based on email addresses!
You can export the CSV, segment your users, then Airdrop 'em an NFT in no time.
Wanna see our Embedded Wallet Service in action? Explore Kits - a music sample marketplace - in our recent Twitter thread!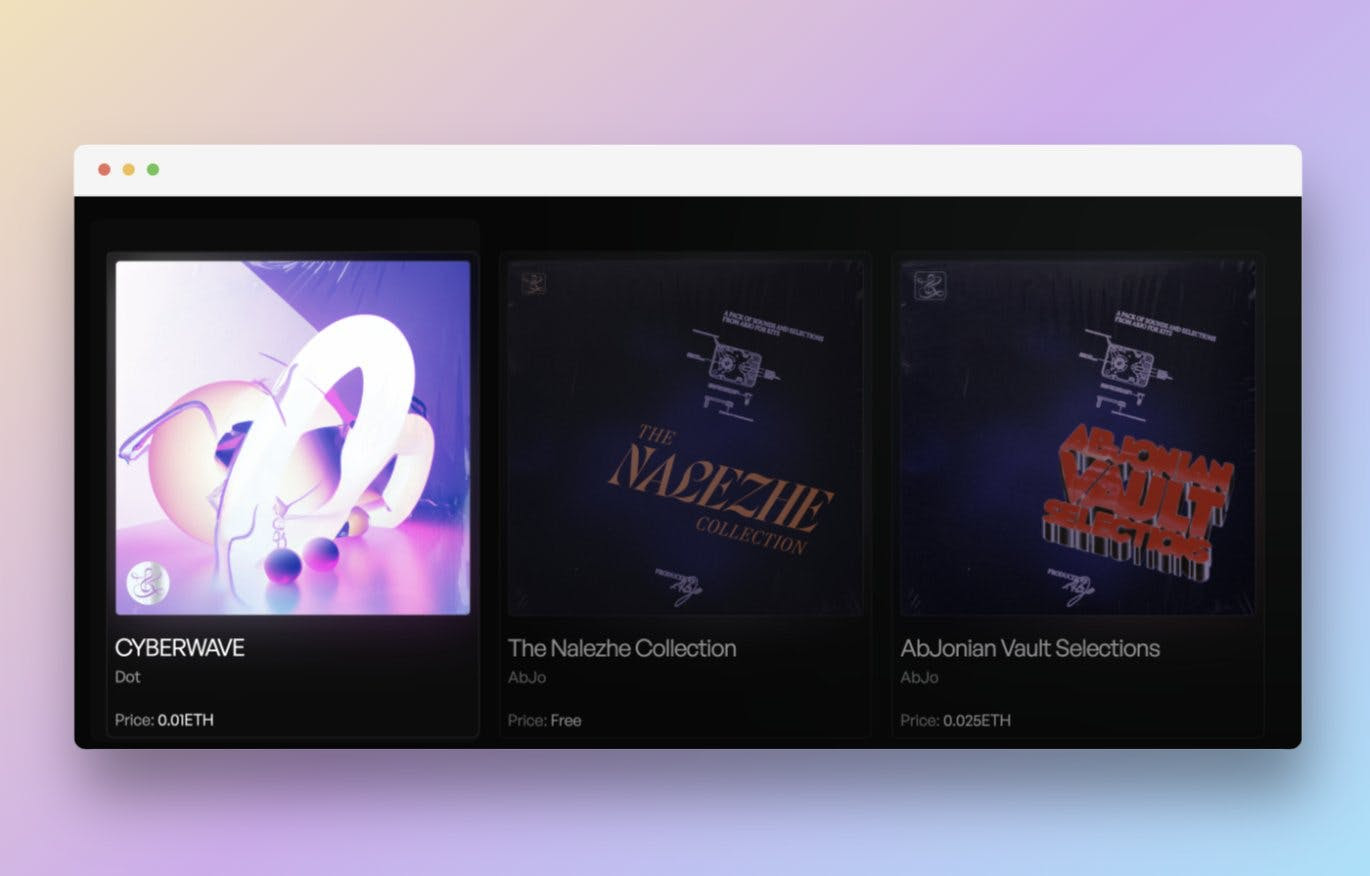 You can get started with our Embedded Wallet Service here.
Paper is a developer tool that makes it easy to create wallets for your users tied to their emails. All wallets are non-custodial, offer gasless transactions, and come are free of any annoying pop-ups. Plus, your users can buy their NFTs with a credit card, Apple Pay, or Google Pay.