How Space Runners and Balmain Are Shaping the Future of Fashion With NFTs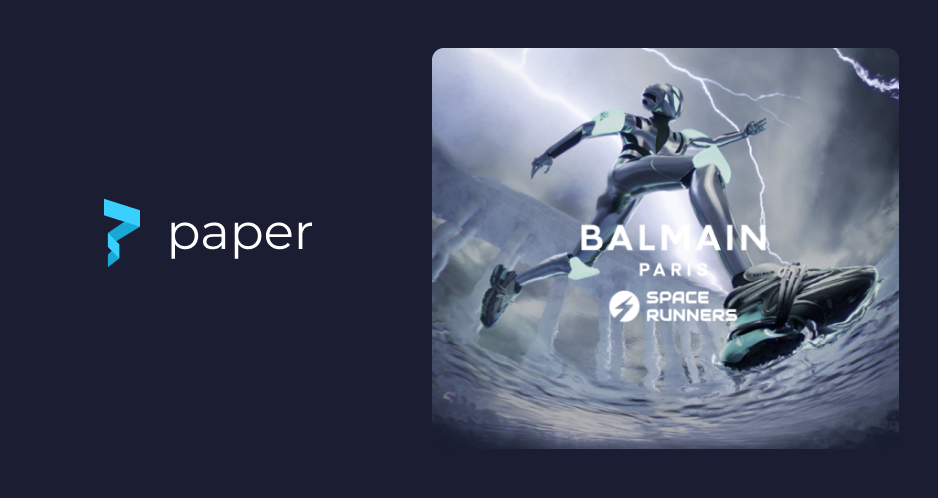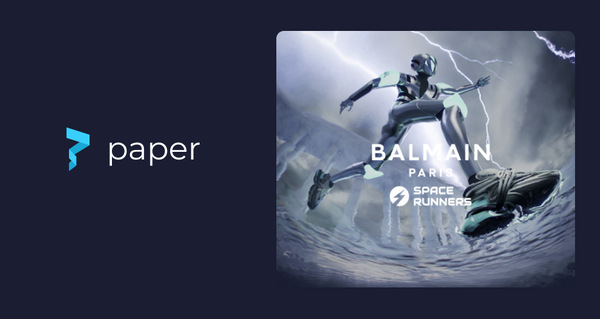 TLDR: Space Runners, a digital fashion brand, partnered with French luxury brand Balmain to launch exclusive Unicorn sneakers, combining physical and digital dimensions in the world of fashion. Both companies aimed to push the boundaries of fashion and the Metaverse, with each limited-edition sneaker linked to a unique Balmain x Space Runners Unicorn NFT.
Exclusive Unicorn Sneakers: The collaboration between Space Runners and Balmain featured the Unicorn sneaker, designed by Balmain's creative director Olivier Rousteing, blending mystical elements with modern style.
NFT Integration: Each limited-edition Unicorn sneaker was linked to a unique Balmain x Space Runners Unicorn NFT, which was available for purchase through Balmain's website.
Bridging Physical and Digital Fashion, With NFTs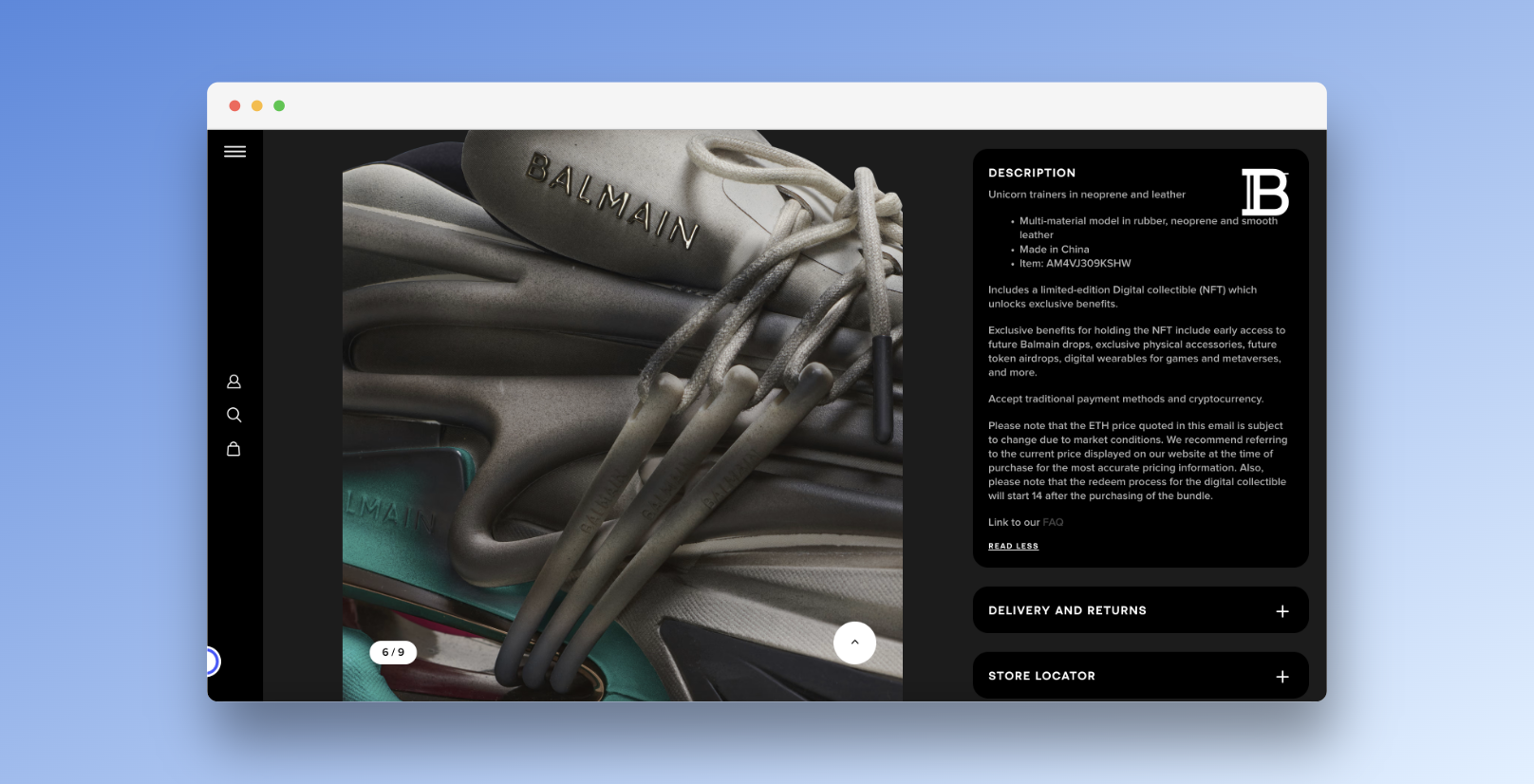 Space Runners is the first "Interactive M-Commerce platform building a gamified fashion experience and virtual wearables, interoperable across metaverse environments". They aim to enable users to express their unique identities through digital fashion and gamify the shopping experience.
Their first drop – GEN1 –sold out in 9 minutes for $8M and ranked #1 on Solana. It also featured familiar faces from NBA, Kyle Kuzma and Nick Young, along with the New Orleans Pelicans, the Paul Brothers, and more.
After this success, Space Runners decided to double down on partnering with brands to gamify the commerce experience by bringing it into the digital world. Now, they're focusing on 1) offering scalable design solutions for fashion brands, and 2) creating an engaging virtual shopping environment.
In their most recent drop, Space Runners recently partnered with luxury fashion brand Balmain for a limited edition NFT sale.
As part of this drop, customers would get access to the "Unicorn Bundle":
Exclusive Unicorn Sneakers: One of Balmain's most iconic sneakers, in limited edition colorways, designed by Balmain's creative director Olivier Rousteing
NFT Integration: Each limited-edition Unicorn sneaker will be linked to a unique Balmain x Space Runners Unicorn NFT
This collaboration also leveraged Paper, an NFT commerce platform, to allow them to accept both fiat and crypto payments for this drop.
Creating a Seamless NFT Commerce Experience for People Unfamiliar With Crypto
The Challenges
Space Runners' partnership with Balmain create two unique challenges:
Many of Balmain's customers are unfamiliar with crypto. Balmain is a luxury fashion house. And many of their customers are unfamiliar with crypto. They do not own any crypto, NFTs, or even have crypto wallets. Balmain needed a way to ensure their existing audience could still participate in the drop, despite their lack of crypto expertise.
Balmain's customers are from around the world. Balmain is a global fashion brand, located in France. This meant that many potential customers did not speak English or English was not their primary language. As NFTs and crypto can be confusing, Balmain needed a way for their customers to understand precisely what was happening throughout the buying process so that they could feel at ease.
The Solutions
Fiat on-ramp for NFTs: To solve the problem of Balmain's customers being unfamiliar with crypto, Space Runners and Balmain decided to offer the option to accept payments in ETH and via credit card. They used Paper's NFT commerce platform to do this, which allows you to accept different cryptocurrencies, credit cards, Apple Pay, or Google Pay for NFTs.
Localization: To make it easy for Balmain's customers to understand what was happening during the buying process, Balmain used Paper's inbuilt localization feature, which supports 8 languages. Languages supported include:
English
French
Italian
Spanish
German
Japanese
Korean
Chinese
The Results
This "phygital" NFT drop was a tremendous success, selling out (twice) in just a few days. After the first colorway sold out, Space Runners and Balmain decided to introduce a new set of colorways, just days after the initial launch.
"The demand was more than what we expected, and it sold quickly." - Deniz Özgür, Space Runners
Paper's payment solution allowed for a seamless user experience, regardless of whether customers paid with crypto or fiat. Plus, customers were able to experience the drop in their native language, making the experience frictionless from end to end.
The Future of Fashion
Space Runners' collaboration with Balmain is a glimpse into the future of digital fashion. Physical items are accompanied by their "digital twin", an NFT that both 1) verifies ownership of the item and 2) allows customers to use this physical item in the metaverse.
As more and more brands lean into this future, they'll need a way to appeal to both crypto-native and traditional shoppers. Paper has flexible SDKs built specifically for this type of NFT commerce:
NFT Checkouts allow you to accept crypto and credit card payments
Embedded Wallets allow users to sign in to your web3 app with their emails
Airdrops allow you to send NFTs to their wallet or email addresses