Where Web3 & Fashion Collide: The Brands Behind Afterpay & New York Fashion Week's NFTs
The Keys to NYFW is a collection of 500 NFTs brought to you by Afterpay and NYFW to unlock exclusive experiences and items. The launch was powered by GMGN Labs, thirdweb, Afterpay, & Paper, and features the artwork of 5 designers.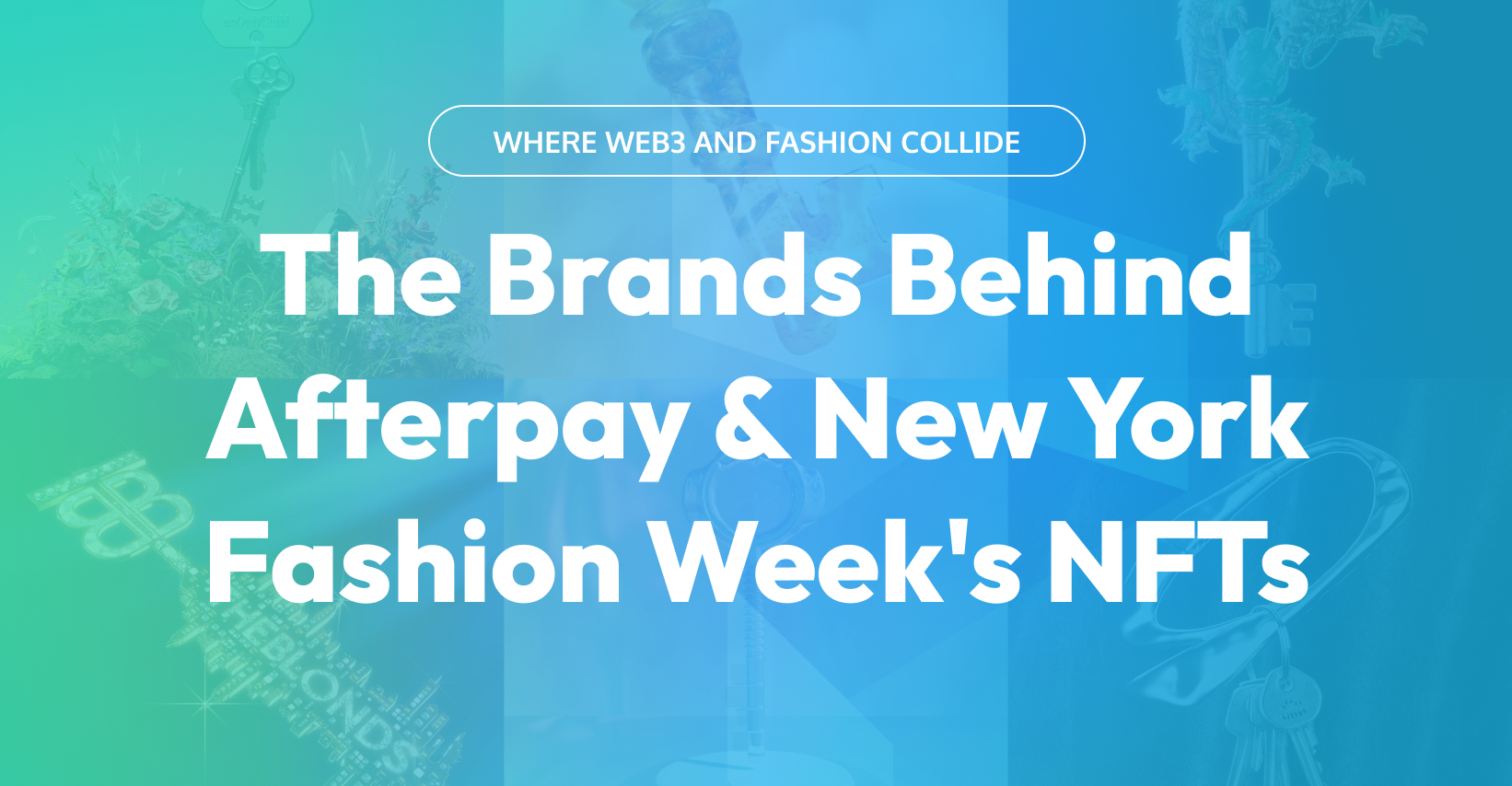 As you may have heard, Afterpay and the iconic New York Fashion Week decided to take the plunge into web3 this Fall with their NFT collection 'Keys to NYFW.'
Throughout 2022, we have seen greater adoption into NFTs with large brands like Gucci, Tiffany & Co., Nike, and more making moves into web3. With NYFW being one of the hottest fashion events globally and with NFTs changing the game for artists and designers everywhere, it's no surprise that the 2 have finally collided.
But, what exactly is the 'Keys to NYFW' collection and what goes into launching a collection that caters to both crypto and non-crypto natives? Let's dive in!
What is the 'Keys to NYFW' collection all about?
To most, NYFW feels elite and exclusive – like a velvet rope that only a privileged few can access.
So for the Fall NYFW event, 'The Keys to NYFW' NFT collection was launched to represent a set of keys that lets all fashion lovers unlock VIP items and experiences.
The Art
The collection features NFTs from 5 incredible designers: Jonathan Simkhai, The Blondes, Kim Shui, ALTU, and anOnlyChild, plus Afterpay's very own free NFTs. For The Blonds and ALTU, this will be their 1st step into NFTs!
Each designer has 50 NFTs within the collection at a price of ~$100 each. There will also be 250 free to claim Afterpay NFTs.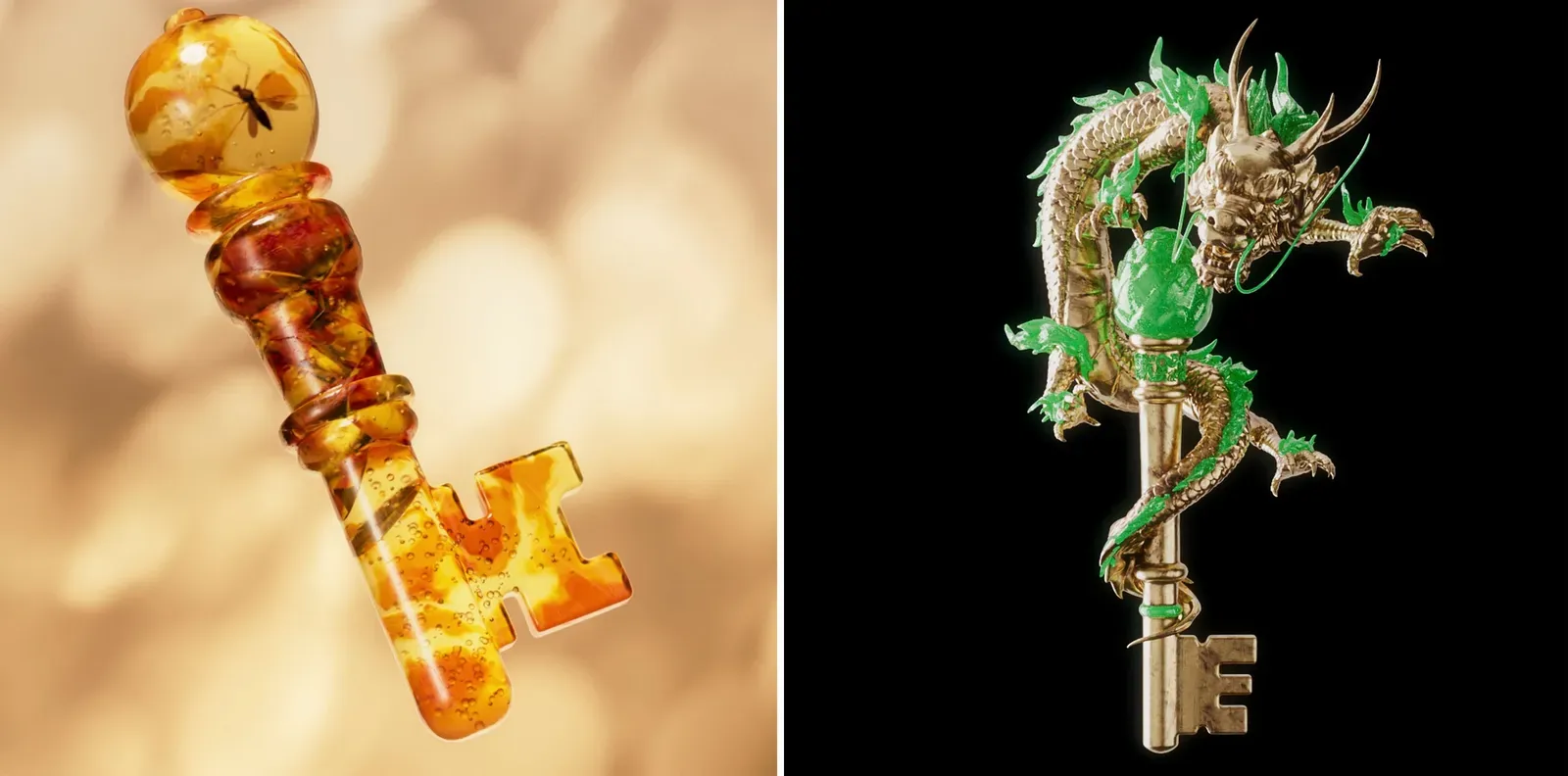 The Utility
Each NFT key features the stunning artwork of each designer and can unlock priceless NYC experiences or designer products. These NYC experiences include opportunities such as front row seats at runway shows, exclusive party invites, hard-to-get reservations, and more. The Afterpay NFTs will serve as collectables to celebrate the intersection of fashion and web3 and will unlock a 6 month subscription to Tidal. In bridging both the physical and the digital, this NFT collection is a strong example of how the utility of NFTs can attract new audiences into web3.
What went into implementing the launch?
Pulling together the Keys to NYFW took not only multiple designers and artists, but also a handful of brands and companies who are all building to make NFTs more accessible. Since NYFW is not a web3-focused event, being conscious of how to onboard fashion-lovers into web3 for potentially the 1st time was a key consideration in this launch. Let's dive into each of the companies that played a part in powering the Keys to NYFW: GMGN Labs, thirdweb, Afterpay, and Paper.
Marketing & NFT Strategy
Execution is everything in the NFT space and marketing plays a large role in this. When launching any NFT collection, it's important to consider the communication around the project and how the community will be cultivated.
GMGN is an agency that specializes in building strategies for web3. They build communities, execute cutting-edge social activations, and leverage the best tools in web3 to help brands launch NFTs successfully. They have worked with global brands such as Twitch, UMG, and Boohoo, and are working with NYFW & Afterpay to help create the collection, market, grow, and educate people about The Keys to NYFW.
"As with any new tech, adoption is essential, so it's exciting that brands like Afterpay & NYFW are innovating & introducing NFTs to their audiences. Unlocking access to such a prestigious event, NYFW: The Shows, showcases the incredible utility & experiences that brands can bring to the space.''

- Joe Smith, Co-Founder of GMGN Labs
Web3 Infrastructure
Smart contracts are what power web3 applications and are what make NFTs, NFTs. Ensuring a proper smart contract is used is crucial to the execution of an NFT project as it dictates who can purchase the NFTs, where the funds go, and of course, what blockchain the assets are on.
Thirdweb is a platform that provides a suite of tools to help individuals and brands build, launch, and manage web3 projects. In the context of NYFW, thirdweb's Polygon NFT Drop smart contract was used for The Keys to NYFW.
Payments
Providing flexible payment options when it comes to NFTs is becoming a standard as we continue to grow in web3. Traditionally, buying NFTs catered to a very niche market of individuals who knew how to obtain cryptocurrencies, had a crypto wallet set up, and knew how to navigate the many different terms and tools used in web3. Since payment options can be a barrier to entry into NFTs, providing ways for people to purchase NFTs that are as easy as making a purchase online is key.
Afterpay is a FinTech company that allows you to shop now and pay later (also known as BNPL; buy-now-pay-later). The Keys to NYFW is Afterpay's debut into the NFT space, making history as one of the 1st providers of BNPL technology in the context of NFT purchases. With the use of Afterpay, individuals are able to purchase NFTs now and pay in installments later. Afterpay is also taking part in the collection through their own NFTs as mentioned earlier.
Paper is an end-to-end checkout solution that provides both back-end payments infrastructure and the front-end UX. Paper's mission is to make NFTs more accessible and useful for everyone through offering the ability to purchase NFTs using credit card or cross-chain crypto. Paper's role in The Keys to NYFW was to provide a seamless checkout experience where individuals could pay with credit card, pay with ETH, or use Afterpay to pay in installments.
"At its core, NFTs are verifiable digital assets that provide utility and status - key motivators that are already familiar for fashion consumers. Now, some of the biggest barriers to entry into NFTs in the fashion industry come from technological complexity. That's why we are really excited to work with New York Fashion Week & Afterpay to unlock the NYFW experience to more fashion-lovers through NFTs."

- James Sun, CEO of Paper
Access into web3
Although the Keys to NYFW served as a way for fashion-lovers to delve deeper into the NYFW experience, it also served as a way to give more individuals an entry point into web3. The designs, the story behind the collection, and the technology used all came together at the end of the day to provide a pleasant experience for anyone to take part in how NFTs can help unlock real-world utilities in the fashion industry.

To learn more about The Keys to NYFW and purchase an NFT, visit: http://keys.nyfw.com/