Launchpad Integration: Easily KYC/KYB your Sellers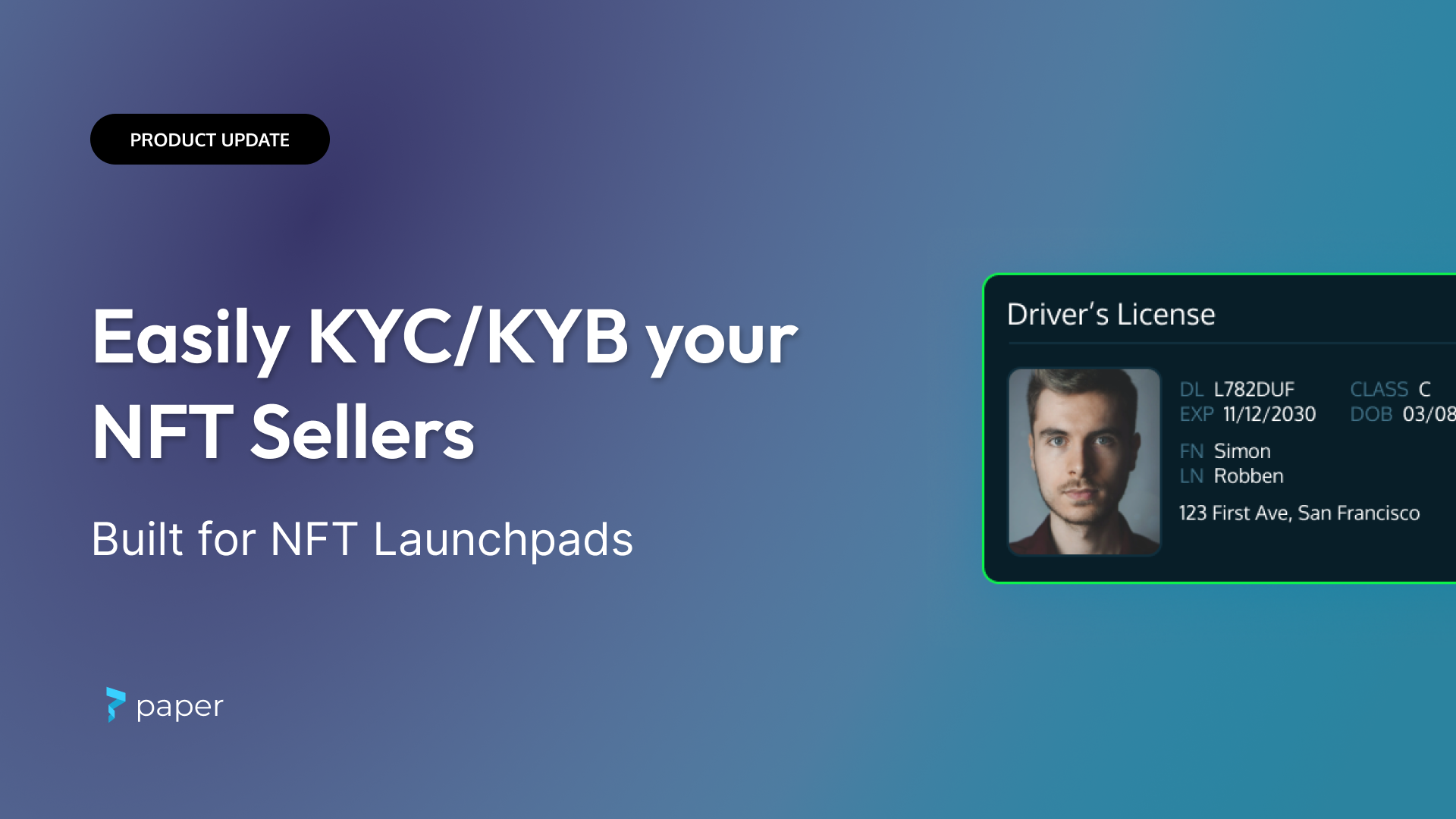 Are you building an NFT launchpad? If so, we've built something for you.
If you've been onboarding NFT sellers to your platform, you're required by law to make them KYC/KYB.
Most launchpads spend hours stitching multiple tools together to do this.
Thankfully, now you don't have to.
We just launched our Launchpad integration, which comes with a bunch of great features out of the box:
Easy KYC/KYB for your sellers
Create & send NFTs to any email or wallet address
Sell NFTs with card or crypto
Create email-based wallet for your seller's users
To see it in action, we recently launched with Zeneca and CuriousAddys new NFT launchpad, HeyMint.
HeyMint is a complete NFT launchpad with everything you need to launch your NFT project! From NFT art generation, a custom smart contract generator, allowlists and a custom mint website generator, they've got it all.