Mighty Jaxx sharpens their 'phygital' edge with NFT payments powered by Paper
Multi-million dollar collectible toy company Mighty Jaxx has chosen to use Paper for the exclusive Inked Stories: Medusa NFT drop.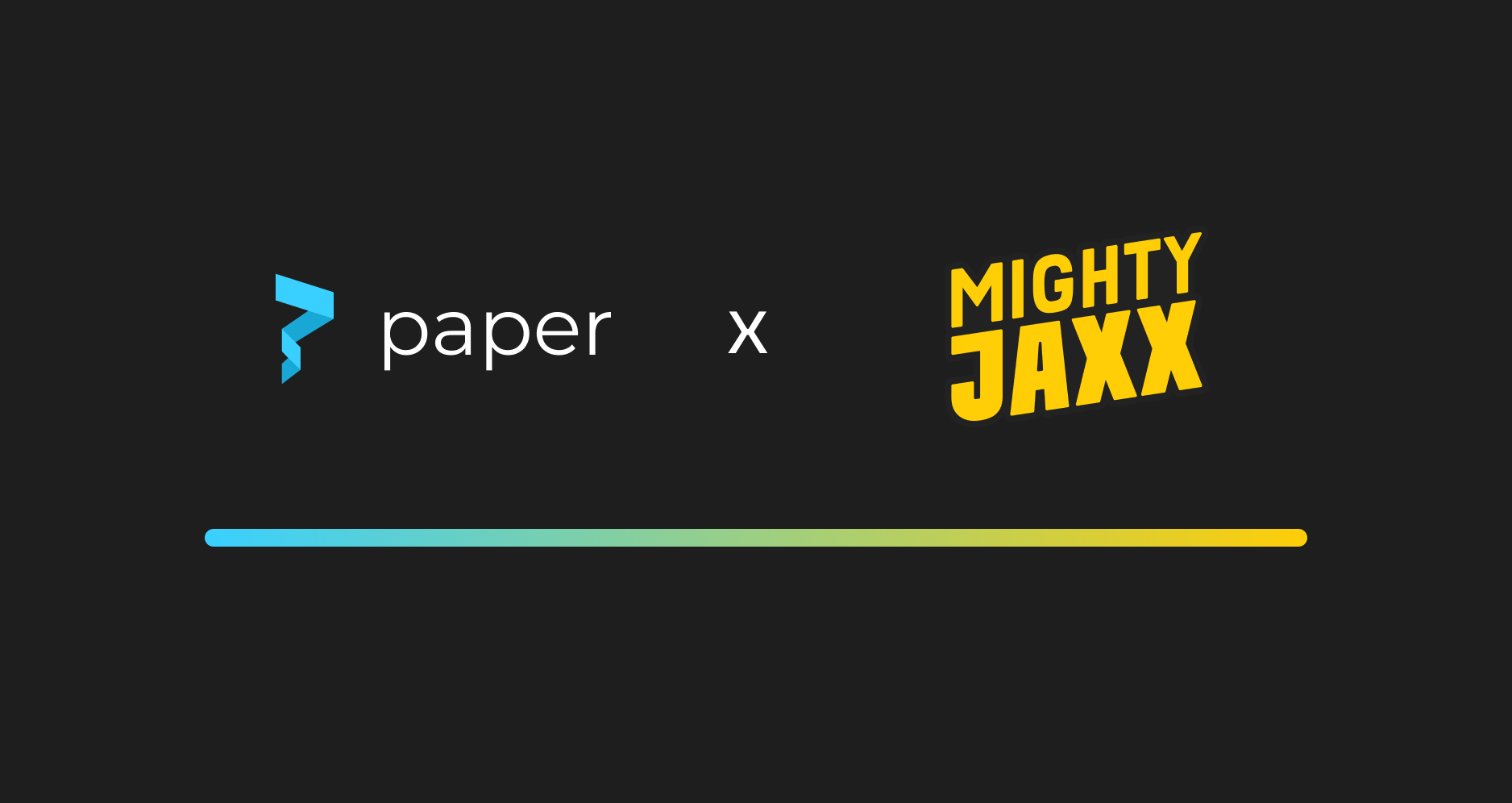 As of September 27th, toy collectors everywhere will be able to purchase Mighty Jaxx's Inked Stories: Medusa NFT by simply using a credit card. After the success of their first Inked Stories: Eve NFT, the Singapore-based toy company is back with another exclusive drop featuring JPK.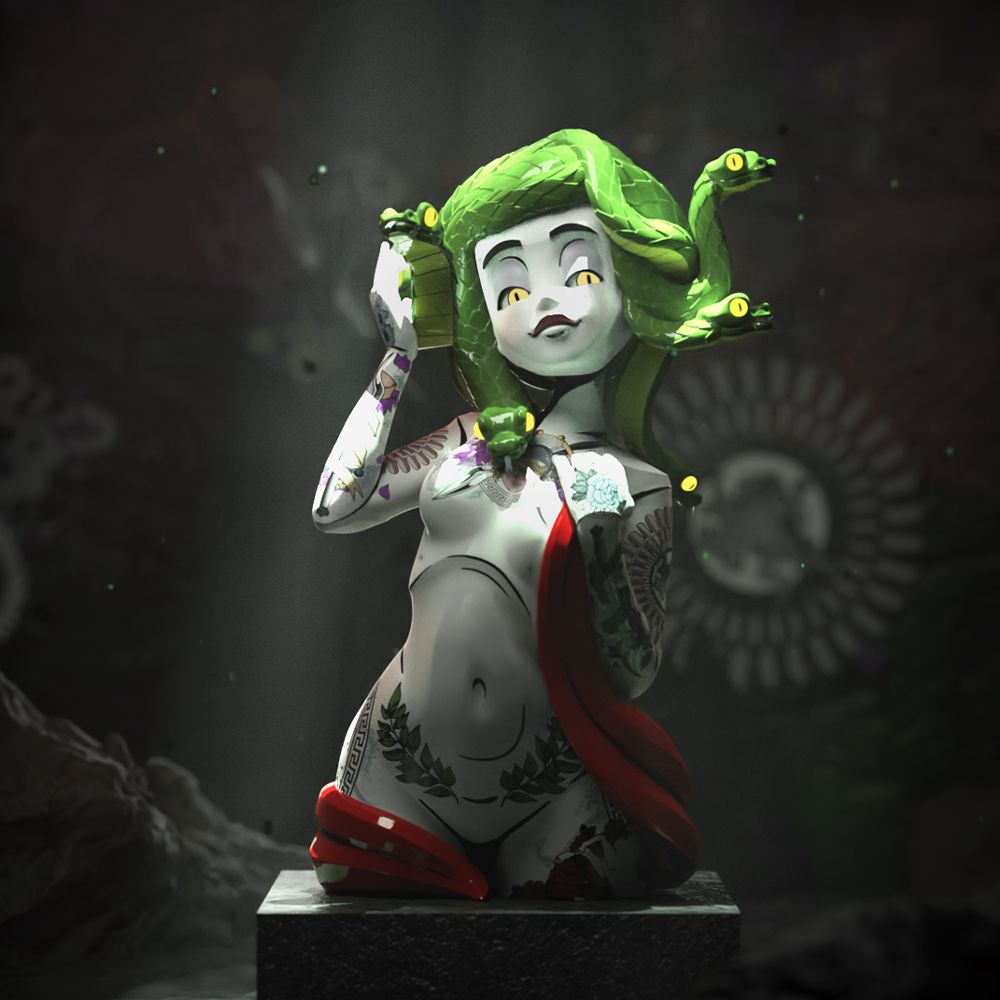 A one-of-a-kind collectible that exists in both the physical and digital world
The Inked Stories: Medusa drop has a limited supply of 888 NFTs available to allowlist individuals on September 26th at 11am SGT and to the public on September 27th at 11am SGT. This limited edition NFT created in partnership with Jon-Paul Kaiser (JPK) grants only holders the ability to purchase the physical figurine in mid-October. This piece of art represents Greek tales of Medusa with a contentious appearance sculpted by Mighty Jaxx and tattoos designed by JPK.
For Mighty Jaxx, venturing into NFTs was a natural step forward in bringing value not just in the physical world but also in the digital world through verifiable ownership. Given the popular demand for MightyJaxx's collectibles, NFTs serve as an effective means of certifying the authenticity of each toy while keeping a digital log of ownership. The toy company has already seen great success in how they have incorporated NFTs into their brand and have created MightyMeta, a division dedicated to digital collectibles and experiences powered by NFTs. As they continue to dive deeper into web3, alleviating barriers to entry has been top of mind, which is where Paper comes in.
Bridging the physical & digital worlds requires best-in-class onboarding infrastructure
Introducing NFTs to your consumer base isn't easy– especially when your primary audience may have never touched crypto. This is why Mighty Jaxx turned to Paper when looking for a simple way for buyers to purchase NFTs.
Paper is a web3 onboarding infrastructure company that abstracts away the complexities of web3 so that your buyers can make NFT purchases just as they would on any e-commerce site. The current process for purchasing NFTs is cumbersome, requiring individuals to buy, bridge, and transfer crypto, set up a crypto wallet, and understand signing and gas fees. With the use of Paper, crypto and non-crypto natives are able to participate in web3 by using either a credit card or crypto to buy an NFT. For brands that sell out within minutes like Mighty Jaxx, having an efficient and secure checkout is crucial to their buyer experience.
"We are committed to building a more accessible and inclusive community for our collectors into the MightyVerse and through this partnership with Paper, we are excited to be building new bridges for our collectors globally where they can seamlessly buy and trade digital collectibles through its hybrid payment system that includes a selection of secure payment methods that include credit cards, just like they would with our phygital collectibles."

- Darryl Tan, Head of Meta, Mighty Jaxx
At Paper, we are thrilled to support brands like Mighty Jaxx that continue to expand into web3 and push NFTs into widespread adoption.
"MightyJaxx is a great example of how web2 brands are leveraging web3 technology to provide real world utilities to their customers. MightyJaxx is pioneering the path to enable collectors to have a verifiable record of their collectibles in both the digital and physical world. As the line between the digital and physical world continues to blur, proof of ownership will only become more important for highly sought after collectibles like the Inked Stories: Medusa."

- James Sun, CEO of Paper
To purchase an Inked Stories: Medusa NFT, visit https://mightymeta.world/medusa while quantities last.
About MightyJaxx
Founded in 2012, Mighty Jaxx is an award-winning integrated future culture platform that designs and produces digital and phygital collectibles in partnership with the greatest talents in the world, as well as global brands such as Netflix, Formula 1, Hasbro, Toei Animation, Cartoon Network, Nickelodeon, Warner Brothers, Adidas and more, shipping millions of phygital collectibles to over 80 countries worldwide yearly.

With a mission to supercharge future culture phygitally, Mighty Jaxx's integrated platform will empower future pop culture brands with an end-to-end supply chain of digital and phygital collectibles, including artist development and incubation, proprietary IP operation and providing global consumers access to new DTC experiences.
About Paper
Based in San Francisco, Paper offers end-to-end checkout solutions that provide both the backend payments infrastructure and the front-end UX for anyone looking to sell NFTs. They have worked with over 2500 brands and developers to date including Fnatic, NYFW, YesTheory, Deadmau5, and more, all with the mission to make NFTs more accessible and useful for everyone. To learn more about Paper, visit https://withpaper.com, join our Discord community, or follow Paper on Twitter.