NEW: Sepolia Support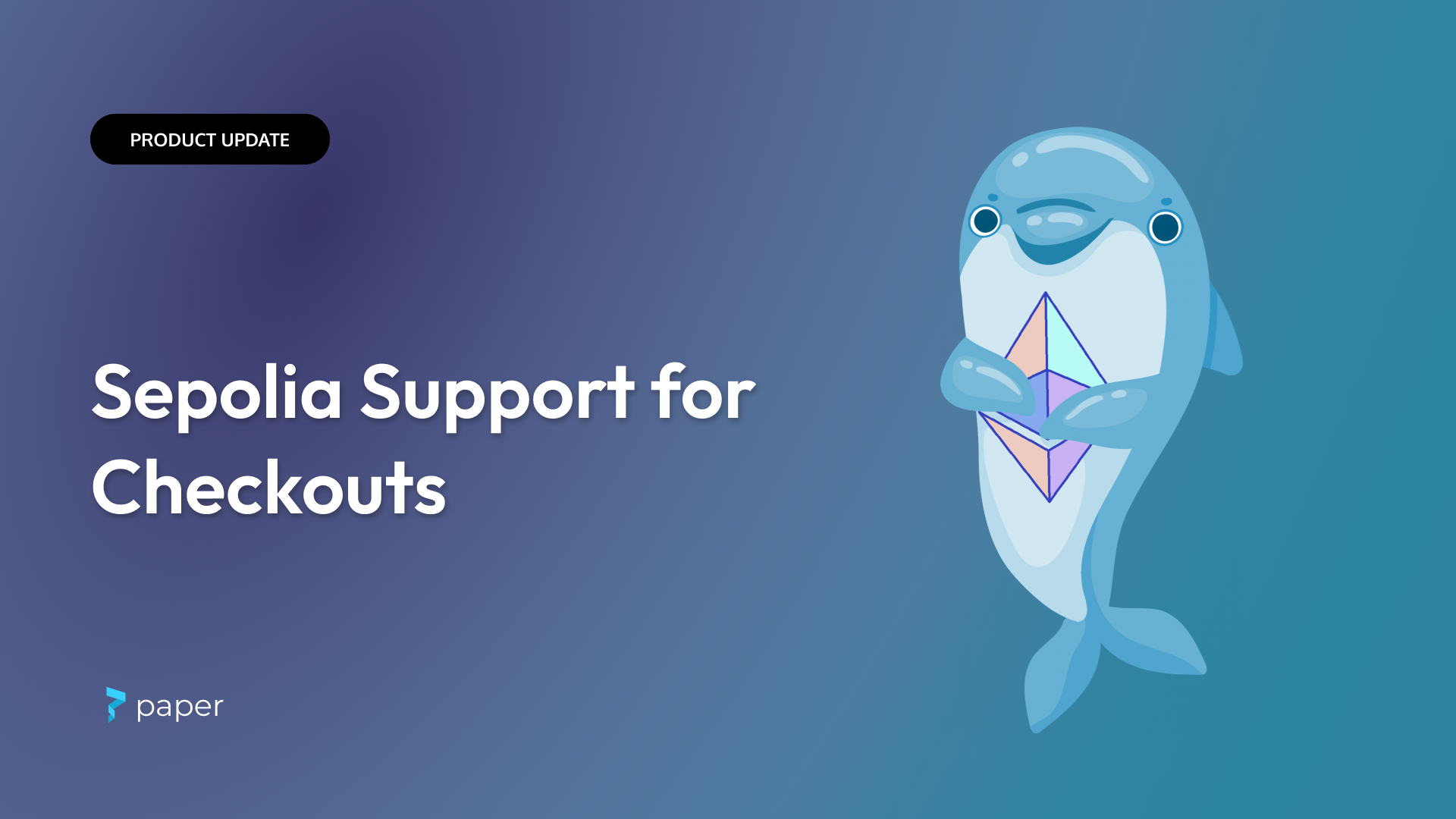 TLDR: We've just added Sepolia into our Checkouts product.
A Closer Look: What's Sepolia?
Sepolia is a new testnet for Ethereum. It's designed to support the development and testing of new features for Ethereum, providing an environment for testing improvements to gas fees and transaction speeds.
Why Sepolia?
One word: congestion. Goerli (another testnet), has been extremely congested recently, meaning its hard to test
Embracing Progress: Benefits of Sepolia
Here's what else Sepolia integration brings to the table:
Development testing: Try out new features before they hit the Ethereum mainnet
Lower costs: Testing on Sepolia helps us optimize and reduce transaction fees than Goerli
Enhanced functionality: Benefit from improvements to transaction speed and reliability
Building with Sepolia
We're integrating Sepolia into our Checkouts, ensuring an even smoother, more user-friendly experience. As we continue to innovate, your feedback is invaluable to us. Join the conversation on Twitter and Discord. Happy building!