Why Fiat Onramps are Important for Web3 Gaming & NFTs
The largest P2E game utilizing NFTs on Polygon, Planet IX, is partnering with Paper to accept credit card payments and enable email-based wallets to onboard more gamers into web3.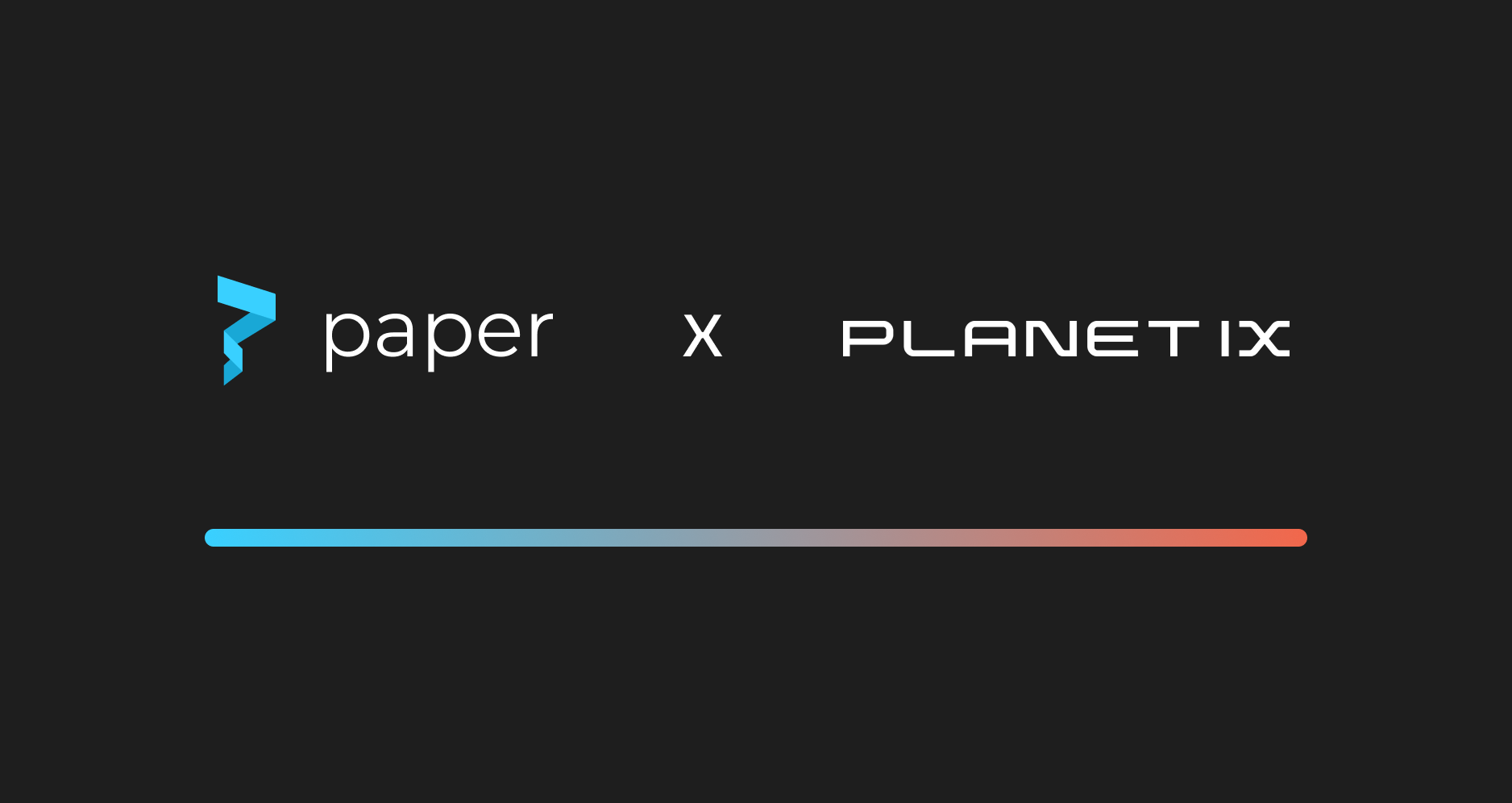 About Paper
Paper offers NFT on-ramping infrastructure to help developers, games, creators, and platforms build the best NFT checkout experiences. We offer an end-to-end checkout solution that provides both back-end payments infrastructure, the front-end UX as well as the ability to create email-based wallets. Founded in early 2022 by James Sun and Edward Sun, Paper's mission is to make NFTs more accessible and useful for everyone. To date, Paper has worked with over 2500+ developers, creators, and brands such as NYFW, Fractal, YesTheory, deadmau5, and MightyJaxx.
About Planet IX
Planet IX is an NFT-based GameFi strategy platform developed by Nibiru Software. Well, actually it's a sci-fi game and a metaverse. It's housed on the Polygon Blockchain and has a huge marketplace, multiple corporations, vendors, and utilities that aid players in their collective mission to resurrect and rebuild an entire world. The game is free to play on mobile or desktop. Planet IX is currently the biggest P2E game utilizing NFTs on Polygon with 40,000 monthly active users.
Importance of Accessibility & Onboarding in Web3 Games
The answer to achieving widespread adoption of web3 games lies in what currently exists in web2. When we think about gaming as a whole, people are drawn to games simply because they are fun and exciting. When we think about gaming in web3, unless you are crypto-savvy, web3 games can feel complicated and out of reach. To bring web3 games and NFTs to the masses, the focus needs to be on creating the best experience for gamers. This means focusing more on gameplay and less on how to set up a crypto wallet or how to buy cryptocurrencies.
This is where Paper comes in to help web3 games like Planet IX deliver frictionless experiences for gamers to enter into web3. Paper abstracts away the complexities of web3 by allowing gamers to purchase in-game assets by simply using a credit card. When it comes to crypto wallets, Paper's infrastructure enables gamers to set up an NFT-first, non-custodial wallet by only entering an email address. By providing user experiences that gamers are already familiar with, we can ease the barrier of entry for anyone looking to play a web3 game.
"I'm extremely excited about partnering with Planet IX because I believe that gaming is one of the most promising applications of web3 technology. The true ownership of in-game assets creates an open market, and these market dynamics add new gameplay elements that are not possible in an enclosed web2 game. By focusing on accessibility, I believe Planet IX is pushing the web3 gaming space forward by showing gamers everywhere the unique gaming loops enabled by the blockchain. At Paper, we are delighted to be able to play a small part in their mission."

- James Sun, CEO of Paper

To learn more about Planet IX and start playing, visit: https://planetix.com/. To learn more about Paper, visit https://withpaper.com/ or follow us on Twitter!